The First All-Female Spacewalk in NASA's 61-Year History is Happening
"A-team" astronauts Christina Koch and Jessica Meir are set to make history in the first all-female spacewalk.
Astronauts Christina Koch and Jessica Meir are expected to venture outside of the International Space Station and into the vacuum of space on Friday, Oct. 18 at 7:50 am ET. The duo will make history, marking the first all-female spacewalk in NASA's 61-year lifespan. Their mission: to replace the International Space Station's battery charge-discharge unit (BCDU). The most recent mission update was made via the Space Station's Twitter account, after NASA's previous announcement that it would happen either Thursday or Friday. The mission, originally scheduled for Oct. 21, was moved up due to a malfunction with the unit's power regulator. According to NASA, the malfunction does not pose a threat to the safety of the crew, the station, or any of the experiments being conducted. This mission is part of a series of spacewalks related to the installation of new lithium-ion batteries.
Since NASA's inception, only 15 women have conducted spacewalks, and all of them with a male companion. This mission marks a long-overdue – and historic – moment in space exploration. The mission will be Koch's fourth spacewalk and Meir's first. According to NASA, Koch is also set to break the record for the longest single spaceflight by a woman. The previous mark was set by Peggy Whitson who logged 288 days in space in 2016-2017.
"In the past, women haven't always been at the table, and it's wonderful to be contributing to the human spaceflight program at a time when all contributions are being accepted, when everyone has a role, and that can lead in turn to an increased chance for success"
Christina Koch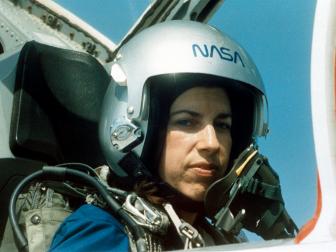 Women all over the world are changing the face of science. Here are eight scientists making a difference in their fields.
The first all-female spacewalk – set to involve Koch and NASA astronaut Anne McLain – was originally scheduled to occur in March, but it was scrapped due to the lack of a properly fitting spacesuit. McClain, who returned to Earth in June, celebrated the spacewalk via twitter, "Third spacewalk in a busy season of spacewalks this week… Very good that we have 4 expert spacewalkers on board to shoulder this tough task. They are the A-team!"
The International Space Station's Expedition 61 crew is comprised of six people: NASA astronauts Christina Koch, Jessica Meir, and Andrew Morgan, Russian cosmonauts Aleksandr Skvortsov, and Oleg Skripochka, and the European Space Agency's Luca Parmitano, the mission commander.